Anastasiya Shalamay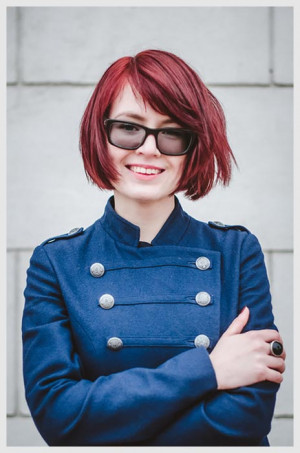 Anastasiya is a teacher of English and a teacher trainer. She has experience teaching a wide range of levels and ages, as well as working in different contexts: general, business English, one-to-one classes, online classes, young and very young learners, exam preparation. She's also certified as a Pearson Test of English assessor and interlocutor. In addition to that, Anastasiya is also a teacher of German – she holds a TestDaf (C1) certificate, ÖSD Zertifikat C2 in Business German, and Goethe-Zertifikat C2: Großes Deutsches Sprachdiplom (GDS).

Anastasiya's career in teacher training started with academic management. Later she became a teacher trainer for Cambridge English qualifications. She has already helped more than 200 teachers obtain their Cambridge qualifications, from TKT to Delta Module One.

In her free time Anastasiya travels, studies French to put herself in her students' shoes, and writes for international language teaching magazines such as English Teaching Professional (ETp) and IATEFL Voices.
Education
MA in German and English Studies with Honours (Odessa I. I. Mechnikov National University)
BA in German and English Studies with Honours (Odessa I. I. Mechnikov National University)
Qualifications
IH DoS (International House Director of Studies course)
IH COLT (International House Certificate in Online Tutoring)
NILE Management in Language Education course
Cambridge Train-the-Trainer course
Pearson LCCI FTBE (First Certificate for Teachers of Business English)
Cambridge Delta
Pearson Test of English examiner (General and YL)
Cambridge CELTA
Cambridge CPE (Certificate of Proficiency in English; C2)
Pearson Test of English lv. 5 (C2)
Go to tutors list