Chris Reese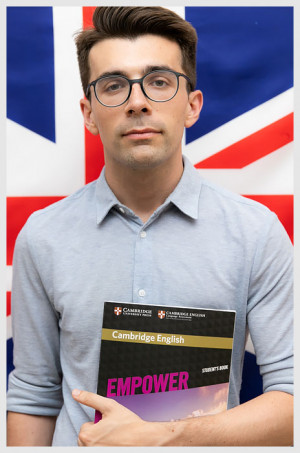 DELTA Module 1, CELTA, CELT P/S Trainer
Chris Reese has experience teaching English to early/late-secondary age students and adults of all levels, as well as experience in managing an Academic Department, while also working on both pre-service and in-service training courses in private language schools.

Recently, Chris has been working on teacher training courses in Ukraine on Cambridge CELTA and CELT-P/S courses, as well as providing bespoke trainings for schools throughout the country. He also works as a Cambridge Examiner for YLE, A2 First, and FCE exams.

Chris has also been actively attending and presenting at conferences in Ukraine, Poland, and Czechia. His main interests include the role of memory in language learning, how to assess learning in the classroom, development of learners' receptive skills, and the role of feedback in effective learning.
Education
The University of Tennessee (BA in Anthropology)
Qualifications
CELTA (Certificate in English Language Teaching to Adults)
Delta (Diploma in English Language Teaching to Adults, all modules)
Speaker at IATEFL Ukraine and TESOL Ukraine conferences 2017, 2018
Speaker at IH Brno Conference 2019
Speaker at the EdCamp Ukraine event organized by Linguist 2019
Speaker at the Better Learning Conference organized by Cambridge University Press 2019
Co-author of ZNO Booster: Coursebook for preparation for school-leaving exam in Ukraine
Go to tutors list