Helen Taranenko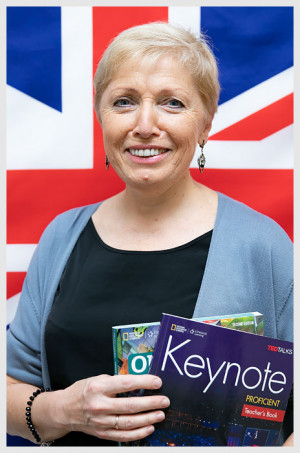 CELTA, CAM, CELT-P/S Trainer, International Speaking Examiner
Helen Taranenko has experience of teaching English to students of all levels and nationalities. She taught English in Singapore for more than 10 years. She has been teaching in Kyiv since 2008. Helen specializes in preparation to Cambridge exams as well as teaching General English classes. Helen has experience of being the Team Leader of Cambridge Speaking Examiners for more than 5 years. She is a Cambridge examiner for all exams.

Since 2011 she has been doing teacher training as a trainer and a mentor on Cambridge CELTA , CELT-S courses and IH CAM.
Helen has also attended major ELT conferences and presented at the conferences in Ukraine. Her main interests include mentoring, coaching, and effective exam training.
Education
Master of Science & Education, majoring in Physics and Pedagogy Kyiv State University, Kyiv, Ukraine
Qualifications
Cambridge ESOL Level 7 Diploma in Teaching English to Speakers of Other Languages
University of Cambridge ESOL Examinations, IH London, the UK
Certificate in English Language Teaching to Adults (CELTA)
The Royal Society of Arts and the University of Cambridge Local Examinations Syndicate, the British Council, Singapore
Certificate of Proficiency in English of the University of Cambridge
The University of Cambridge Local Examination Syndicate, the British Council, Singapore
Certificate in Advanced English of the University of Cambridge
The University of Cambridge Local Examination Syndicate, the British Council, Singapore
Certificate in TESL/TEFL at primary level, Introduction the British Council, Singapore Certificates in IELTS Preparation for English Teachers Student International, Kyiv
Participation in seminars for state teachers
Presentations at professional development seminars
Best Teacher Award and Long Service Award (Singapore)
Took part in ELT and Teacher Training conferences in Barcelona, Kiev, Glasgow, Sheffield
Presented at the IATEFL Ukraine, SOVA and Grade conferences
Go to tutors list