Rubens Heredia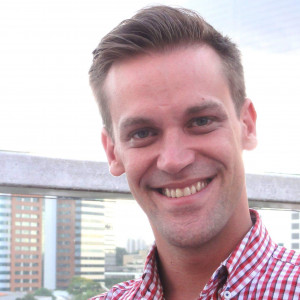 Rubens Heredia has been working in ELT since 2001, having acted as general English , ESP, and exam preparation teacher to learner at all levels and ages. He has also coordinated course development and teacher training projects for over 7 years.

He has vast experience in teacher training and development, having aacted as CELTA and ICELT tutor, as well as having led pre-service and in-service programmes in the context of large language centres. He has also been involved in training teachers to act as speaking examiners. for international certifications.

An enthusiastic member of the ELT community, Rubens has delivered talks and workshops in Europe, North and South America,dealing with topics such as the use of authentic materials, technology and teachers' continuous professional development (CPD). He is also a co-founder of the blog and social media channel What is ELT?, aimed at helping aspiring and novice teachers.
Education
MA in Professional Development for Language Education by NILE and the University of Chichister (ongoing)
BA in Law , University of Sao Paulo
Qualifications
DELTA (Diploma in Teaching English to Speakers of Other Languages - Academic Management specialism)
ICELT (In-Service Certificate in English Language Teaching)
CPE (Certificate of Proficiency in English)
Go to tutors list